Finding Australian Boutiquers is not proving to be easy. But,
I've managed to find one! Penny from Sweet Chilli Designs. This is one of her current ebay listings, isn't it adorable?!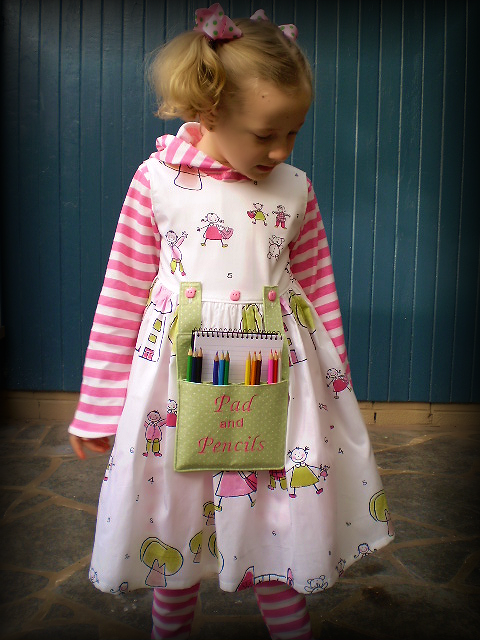 This is what Penny says about this sweet OOAK (one of a kind) dress:
Euro 'Lilly' Pencil Pouch Dress
Euro Lilly Dress.. done in a beautiful

imported

school days fabric....twirl lower skirt...
cross over back featuring little pink apple buttons to fasten...the front features 3 little
pink apple buttons... also included is the cutest ever

UNIQUE

little sage with white dots "Pad and Pencils"
pouch...buttons to 2 apples (is of course removable) 12 pencils with 3 to each separated pocket... a note
pad pocket to the back of the pencils and 'Pad and Pencils' machine embroided to the front.. super
cute and a perfect for travel... fun drawing at home or ANYWHERE... take them with you...!!!

You'll find lots of images of Penny's past designs here Sweet Chilli Designs.