Where are the Aussie Boutiquers hiding?
I've searched and searched...but to no avail so far! So back to ebay and checking out some of the hot items over in the USA. Like this Custom Boutique Halloween Set from
Jenna Claire Boutique.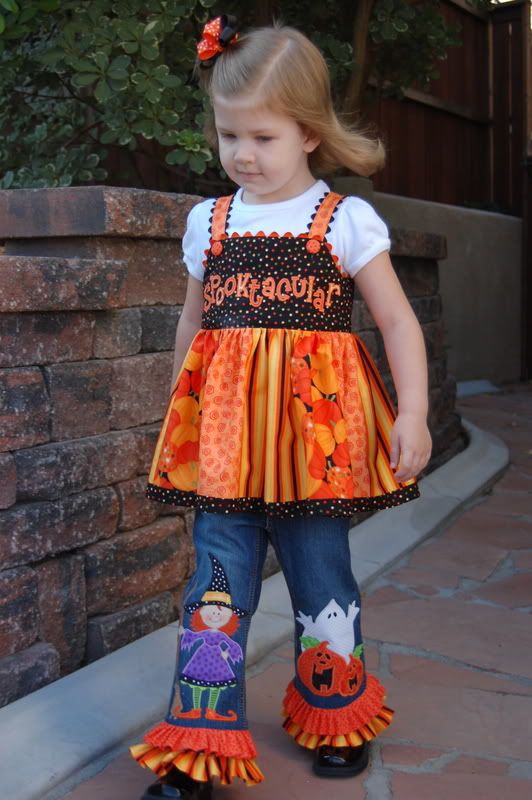 The detail is pretty amazing, the "Spooktacular" and the jeans detail is all appliqued. Bids for this set are currently at $207.50. And wow, look at the back of the jeans! That detail is amazing!